Pastor Randy was raised in Huntington Beach and received Christ as his Savior when he was 10 years old. He moved up to the Central Coast for college and graduated from Cal Poly in 1983. That summer, Randy moved to Morro Bay and met his lovely wife Tami. They have been married since 1984 and have three wonderful sons, three precious daughters-in-law, and four beautiful grandchildren: Mary Sunshine, Reef Ezekiel, Nyah Brooklyn, and Poppy Selah.

Randy was a youth pastor for 11 years in Temecula, and Randy & Tami both served at a church they planted in Temecula for 7 years before moving back to Morro Bay in January of 2008 to become part of this church family. Randy loves to travel to spread the saving message of Jesus. Randy's travels have taken him to Ethiopia, Kenya, Tanzania, Israel, Fiji and the Philippines. Randy's passions include people, the Word of God, missions and athletics, and he is an avid fan of the Dodgers, Lakers, Kings and Rams!
Rob was born and raised in California. Although he grew up in the church, Rob dedicated his life to Christ in November of 2011 while in college and began going on short term mission trips in San Jose and Mexico. Following his undergrad, Rob began serving as both a youth pastor and an associate pastor in Madera for over five years. Rob met and married his beautiful wife, Kelsey, in May of 2020. They moved to Morro Bay in December of 2021. He intends to finish Seminary in May of 2022. Rob loves to serve others, work on woodworking projects, and is a big fan of the Rams, Cubs, and University of Alabama football.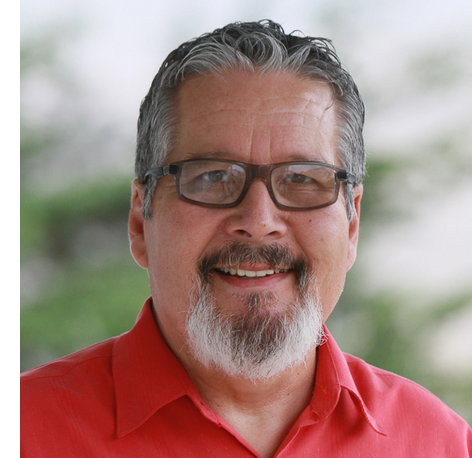 John was born and raised in California, moving to Morro Bay in 2010. He and his wife, Diane, have a blended family of four beautiful daughters. John rededicated his life to Christ in 2006 and is passionate about living out 1 Corinthians 2:2, "For I determined not to know anything among you except Jesus Christ and Him crucified." John loves his family, being a grandpa, and being of service to the Lord and his church family as God "transforms him" (Romans 12:2)!
Hailing from Los Angeles, California, Phil is a veteran of the Christian music industry, a Dove Award winning producer and songwriter, as well as former VP of Maranatha! Music and former A&R Director for Song Discovery/Worship Leader Magazine. He and his wife, Karen, have lived in San Luis Obispo since 2014. Their son, Andre, attends college at UC Davis. Phil's passions for music and worship community have found a perfect home at Rock Harbor. When he's not serving at Rock Harbor, Phil enjoys cooking, looking busy at the gym and continuing his profession as a songwriter/producer.
Diane was born in Washington DC, and gave her life to Jesus at the age of 10. After she retired from a 30-year teaching career, Diane was blessed to be able to live out a dream to move to Morro Bay with her husband, Associate Pastor John. It was here that she discovered Rock Harbor Christian Fellowship in 2009 and began teaching the 'Special Friends' Sunday School class in 2012. Children with special needs have always held an important place in Diane's heart and career. She wants all the children of Rock Harbor to know that each one of them was created especially by God, that God loves them passionately, and that Jesus wants to be their friend and Savior forever. Diane loves being a mom and a grandma!

Proverbs 22:6: "Start children off on the way they should go, and even when they are old they will not turn from it."
Cyndy was born and raised in California, and became a Christian when she was 7 years old. She married her husband, Tom, and the couple established their household in San Diego. There, Cyndy gave birth to two beautiful girls, Rylie and Dylanne, before the family relocated to Morro Bay in 2005.
Cyndy works as a bookkeeper in San Luis Obispo and, when she's not working or serving Rock Harbor as our Finance Director, she enjoys sailing, swimming, and being a grandma!
Rock Harbor Executive Board
Mike was born and raised in Long Beach, California, and married in 1984 to his lovely wife, Julie. They have two beautiful daughters, one son-in-law and a busy little grandson in San Luis Obispo. Mike is a retired Civil Engineer feeling blessed to be living in Morro Bay. He and Julie love their Rock Harbor church family, growing in and serving the Lord.
After graduating from Cal Poly, Sandra married Mike in 1989 and worked for the City of Escondido, CA for 15 years. She left her position as Police Services Manager to raise and homeschool their two sons who are now in High School and College. Sandra and Mike hosted small groups, served on the prayer team ministry, and served in various children's ministries at their former church home in Vista, CA where Sandra also worked as classroom coordinator, and lead worship in various adult and children's venues. Sandra and her family moved to Morro Bay in 2016. Sandra's family considers it a blessing to be part of the Rock Harbor family as they continue to pursue Christ and serve Him.
Born and raised in Elizabeth, NJ, Walt served with the United States Navy before settling in Visalia, CA, to enter the working world. After owning a hamburger stand for 11 years, he spent 23 years delivering Wonder Bread. Walt and his wife, Joanie, married in 1995, and retired to Morro Bay in 2011. Shortly thereafter, Walt and Joanie landed at Rock Harbor where Joanie now helps lead the Women's Ministry and Walt serves with the Open Arms food ministry as well as the Executive Board. They love their Rock Harbor family!
Our executive board usually consists of four members. Currently, we have one vacant seat which we anticipate being filled in the near future.